Bing search engine is another best organic to get traffic from Bing search.
Besides Google search engine ranking, if your website performs well in Bing and Yahoo search consoles, it's the best opportunity to get lots of traffic from Bing. The Bing search console has around 1B+ monthly traffic, which helps you get a good amount of traffic.
 Fortunately, adding your website to the Bing search webmaster tool is very easy; you only need to add your website to the Bing webmaster tool.
Bing powers the Yahoo search engine, and Yahoo has no separate webmaster tools. Once you add your website to the Bing search console, your website is automatically added to both search engines.
In This tutorial, I'll show you How to add your website on Bing And Yahoo Webmaster Tools.
How to submit your site on bing webmaster tool
Bing offers an anonymous URL submission tool, which allows you to add the URLs of your pages to the tool, and then Bing starts to index the URL by crawling all your pages.
However, this tool was retired in 2018 and isn't available.
Instead, you can now submit your website on Bing and Yahoo to add and verify your Microsoft webmaster tools.
Here are some instructions to submit your site to Yahoo and Bing search consoles:
Go to this page from your native browser: https://bing.com/webmasters

Log in, then add your homepage URL.

Complete a few steps to verify your website.

Either upload a sitemap on your website admin area.
How to add and verify a site in Bing Webmaster Tools
Here are some step-by-step guides to add and verify your website on Bing webmaster tools.
1. Log in to Bing Webmaster Tools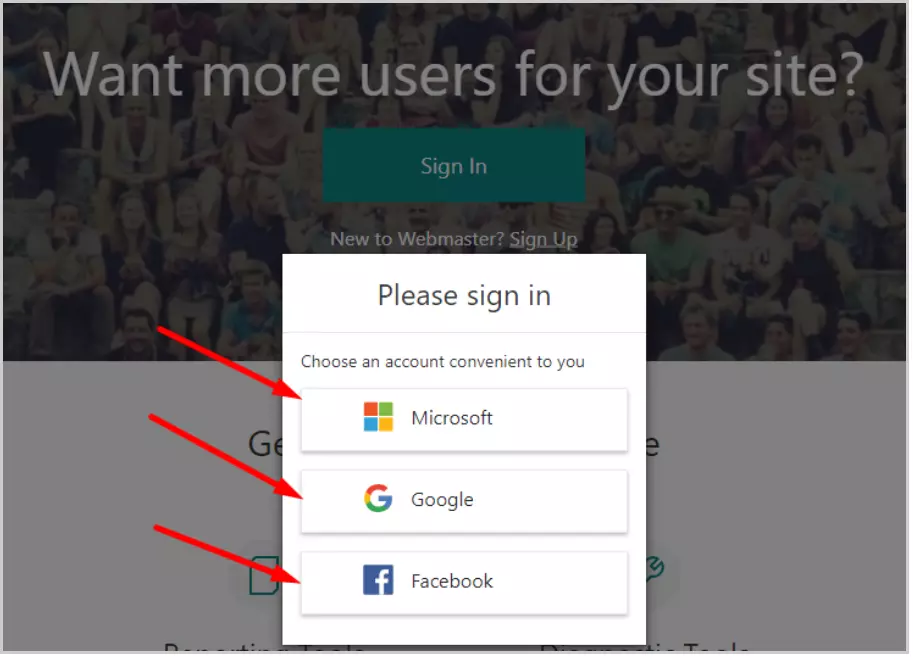 First of all, Go to the Bing webmaster tools home page and sign on the first time. There're lots of login methods like Google, Microsoft, and Facebook accounts.
2. Add your sitemap on bing webmaster tool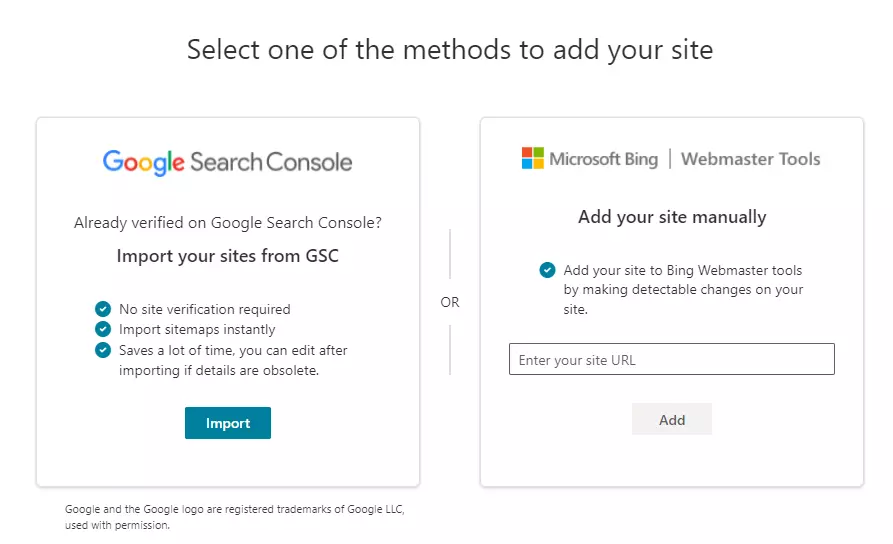 First of all, you go with the add your site manually option. Then enter your website URL and click on the add button.
If you're using the high-rated SEO plugin, you'll find your website sitemap like: yourdomain.com/sitemap_index.xml.
Keep in mind that you don't need to add a sitemap here if you don't have one. You need to click on the add button, and you can add your sitemap later if you want to add this.
3. Verify your site using one of the three options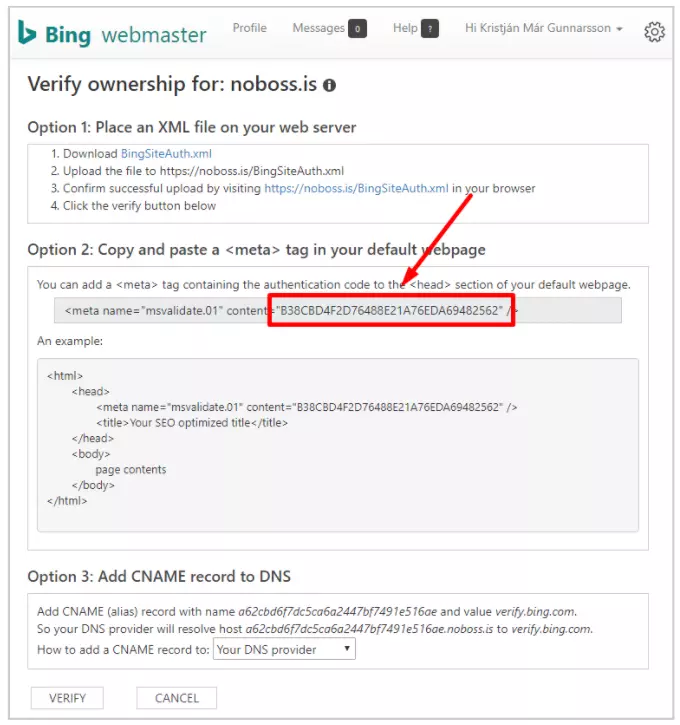 Now, you need to verify your website to prove that the submitted website is your site.
There're three policies to verify your website:
Place an XML file:

First, you need to download and upload the XML file to your file manager. First, log in to your website Cpanel area, then find the File Manager option and enter. When you enter your file manager, you'll discover public_html. Open this And upload your download file here.

Copy a meta tag:

Copy all tags and paste this on your website head section.

Add CNAME record to DNS:

You can also add this by changing the DNS; I don't suggest you do this.
If you're using WordPress, I recommend you use the free SEO plugin Yoast SEO Plugin.
At first, you need to log in to your WordPress dashboard, then go to the SEO general option, and then you'll find Webmaster tools, then paste the code into your Bing webmaster toolbox.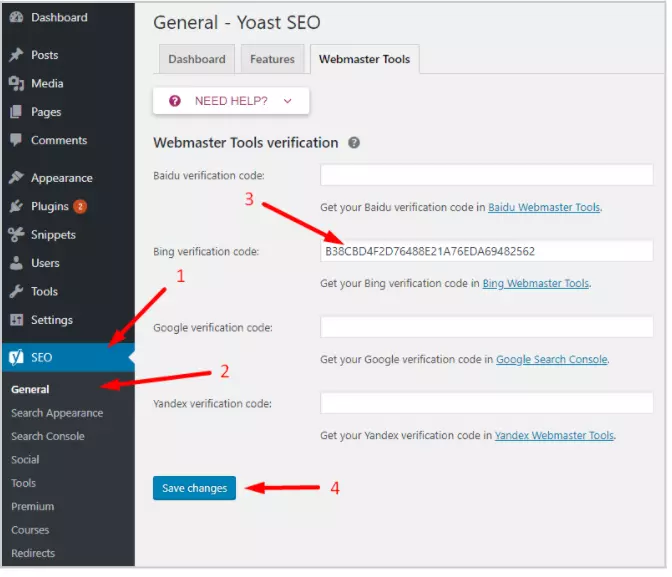 You can paste the copy meta tag inbox, you can only paste the inside this area.
5. Complete the verification
When you complete the copy-paste process, go back to your Bing webmaster tools and click the verify button. If it doesn't work, clear the cache file, try again after a few hours, and click the verify button.
What if you don't have a sitemap?
In some cases, if you don't find your XML sitemap and don't know how to make a sitemap for your website, you can use Bing's Submit URLs tool to add individual URLs from your website.
First, log in to your Webmaster tools account and click on the submit URL menu from your dashboard. Then, paste your website URL and submit it.
Besides, the Google search engine, Bing, and Yahoo can be a good number of traffic sources for your website.
When starting a new website, getting enough visitors from Google is too tricky. Cause Google's first-page ranking is challenging.
On the other hand, Bing has had little competition. So you can try this.