Do you wanna know which videos your visitor watches By WordPress Video Analytics?
Video is the best way to increase the average session duration of your website and boost your engagement. By tracking your website video analytics, you can track your website video total views, watch duration, and more analytics. 
In this article, I'll show you how to track your video analytics in WordPress using google analytics. This method also works for YouTube, Vimeo and other HTML5 video embed.
Why Track Video Analytics in WordPress?
Adding videos to your make your article more attractive, when people start watching the video then they spent lots of time on your website that method boosts your website. 
However, if your website has multiple video tutorials then how do you know which videos are performing best on your website?
Tracking the video engagement in Google Analytics can help you to know about your unknown video analytics.
By reading this content you can know how many people are watching your video on the WordPress website, who are clicking on the play button, how much time they are watching your video, and more info. 
This content helps you to figure out which video content your audience likes the most. Then you create similar content like your most engaging video. 
So let's go to our topic, how can you track your video analytics on your  WordPress website.
Setting Up Video Analytics in WordPress
There is a plugin that helps you track your all video on the wordpress website. The plugin name is MonsterInsights. This plugin helps you to get up google analytics in WordPress without editing any code or hiring any WordPress expert. 
By default, Google Site Kit doesn't allow video tracking in wordpress. 
However, the Monsterinsights media addon easily tracks your all video in wordpress and show your all video results and performance. You can also track HTML5 Videos which you've uploaded through the WordPress media library.
There's no require a single line of code to do this.MonsterInsights automatically tracks your all video with the help of google analytics with just a few clicks.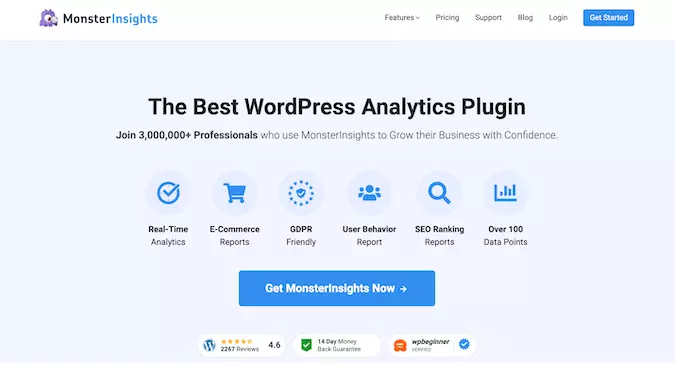 For this tutorial, you've to install the MonsterInsights Pro version because the pro version comes with the video analytics feature. These features you can't find in any free plugin. MonsterInsights Lite version also comes with this plugin, which you can use to try it out and started to analyze your website. 
Firstly, you need to install the MonsterInsight plugin.
After completing the activation process, this plugin will be taken to the MonsterInsights welcome screen to your WordPress dashboard. Go ahead and click the continue button and complete the "launch the Wizard" button the configure with Google Analytics with WordPress.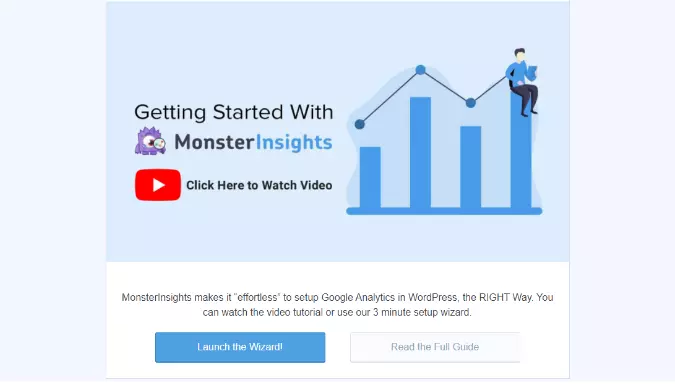 Next, you need to go over to Insights » Addons from your wordpress admin area and then scroll down to the media addon. 
Go ahead and click the "Install" button and then the plugin will be activated. You'll see the "Status" change from no install to activate.
Once you activate the addon, then simply navigate to Insights » Settings from your wordpress admin area and then go to your "Publisher" Tab.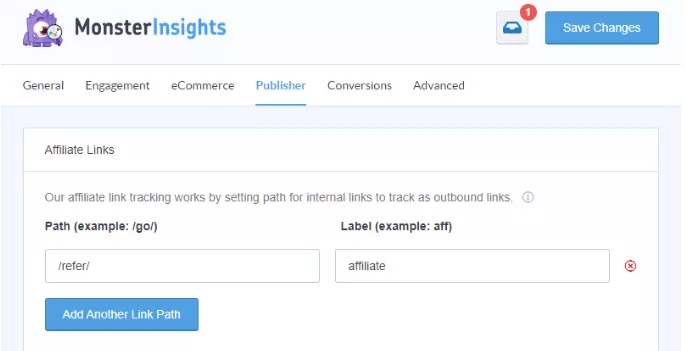 After completed, all the processes successfully then scroll down and find the Media Tracking Section. You'll notice that the toggles for tracking YouTube, HTML5, Vimeo videos will be enabled.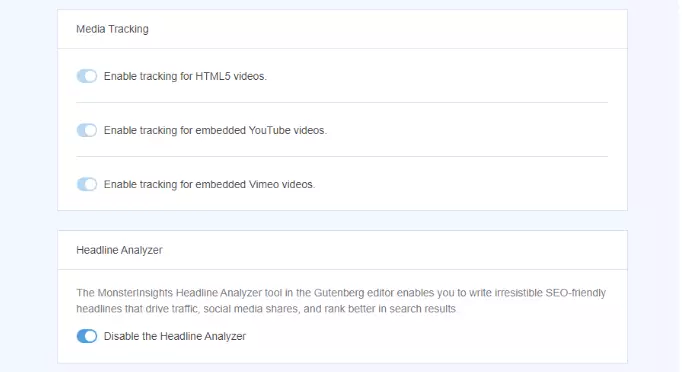 After this MonsterInsights will start to track your all video performance in WordPress. You can now visit the Google analytics account the see the video performance report.
Viewing Video Tracking Data in Google Analytics
If you want to see the video performing then, you'll need to go to Google Analytics and then log in to your account. 
Next, you choose your website property from the drop-down many at the top from google analytics.
After that, you need to go on the Behavior » Events » Top Events from the menu from the left column. 
Then you can see the separate Event Categories for tracking your all video such as YouTube Video, Vimeo Video, or HTML5 Video.
Now you need to go ahead and click on Video Event Category Like YouTube or HTML5.
 From here you can now view the number of impressions and video watch time performance.
Impressions are told how many users viewed your videos.
The numbers are the percentage of the video which was watched by your visitors. For example, a 0 event shows that viewers click the play button but watch less than 25% of your video from your website. 
Similarly, 50 shows that your video watches are completed 50% by your visitors, and 100 means that your visitor completes your full video from your website. 
next, if you click on the Event Action, then you can view the video URLs. For example, if you want to know which videos people watched until the video ended go ahead on the 100.
If you go to the next screen, then you can see the links under the event level column.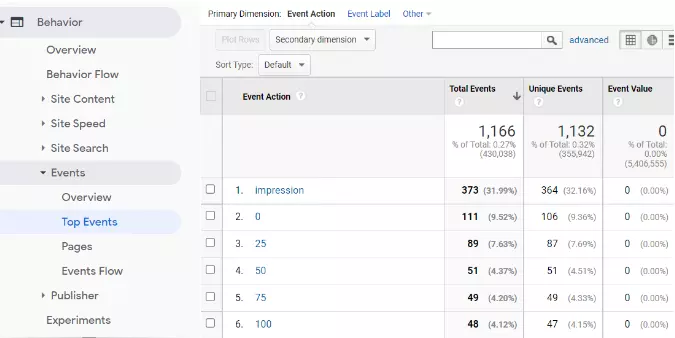 If you read the full content then you know which videos are getting the most engagement on your website and then you can make similar content like this to increase your website season duration that boosts your website traffic. You can also test to get more video views by embedding a youtube channel on your website or creating a video gallery on your wordpress website. 
I hope that you'll be love this article, on how to track video analytics in WordPress.
Be Grateful For WPbeginner