If you face 500 internal server error in WordPress, don't panic. The internal server error is one of the most common WordPress websites. Most of the time, this error can't provide any other information, so most beginners be frustrating. This article will show you how to fix the internal server error in a WordPress website.
What Causes 500 Internal Server Error in WordPress?
The 500 internal server error is not only specific to the WordPress website. It can happen with any kind of running website. Due to the generic nature of this error, this error doesn't provide a lot of information to the developer.
Solving this internal server error is like asking your doctor how to fix the pain without telling them where your pain is.
Most of the 500 internal server error in WordPress is often caused by a theme or a plugin. Other possible causes behind this internal server error in WordPress are corrupted .htaccess files and limitation of PHP memory.
We often hear that the internal server only shows up when some try to access the login area, while the front-end site works fine.
Let's start our topic, Fix 500 internal server error in  WordPress. Tech News
500 Internal Server Error Video Tutorial
If you're not interested in watching the video instruction, you continue reading the blog.
Checking for Corrupt .htaccess File
The first thing you should do when facing this internal server error in WordPress is to check your corrupted .htaccess file.
Firstly you need to change your .htaccess file to something like .htaccess_old. To find the .htaccess file, you need to log in to your hosting cPanel account, then open File Manager from your cPanel. After finding the File Manager then, open the public_html file. From public_html, you find your targeted .htaccess file.
When you find the .htaccess file, you'll also find some folders like wp-content, wp-admin, and wp-includes in the same directory.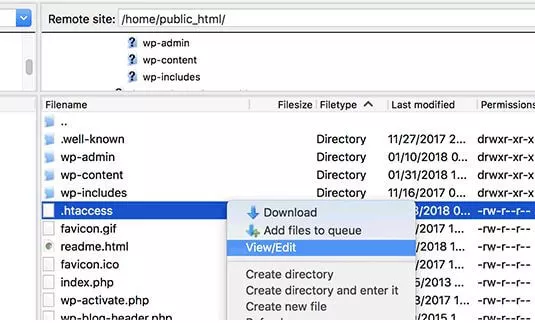 When you rename your .htaccess file, then try to visit your site to see if the problem is stable or not. If the problem is gone, pat on the back because you fixed your problem yourself.
Before you move the other thing, you must set>> permalinks page from your admin area and save changes without making any changes to your website.
These save changes generate a new .htaccess file for you, and it rewrites a new .htaccess for your website, making sure that your pages or posts do not return a 404 error or something.
If you don't get any good results from your .htaccess file, you can continue the article.
Increasing the PHP Memory Limit
Sometimes the 500 internal server error happens for exhausting the PHP memory limit. Many ways help you increase your PHP memory limit in WordPress, which can help you fix this error.
Sometimes you probably notice that when you try to upload a large image or video on your Website, it shows results like memory limitation or something. Here are the following steps which help you to fix this error:
Create a blank text file called php.ini

Paste this code in there: memory=64MB

Save the save

Upload it into your /wp-admin/ folder using FTP
A few users have said that doing the above the admin side problem for them.
If your memory limits increasing method solves your problem, you have only fixed 500 internal server error temporarily. It would be best to find the right causes to fix this problem permanently.
This problem also happens for theme functions or poorly coded plugins. We strongly recommend our audience ask your Website hosting company to look into the server logs to give you the perfect solution. If increasing the memory limit can't be the perfect solution for you, then you're in for some more troubleshooting.
If all above the solution can't go with you, this error is one or multiple plugins. There's also the possibility that the combination of your all plugin isn't perfect for each other.
Sadly to say that they're there's no way to go out from this problem. You need to deactivate all your plugins one by one to see the problem.
After disabling all plugins, if the problem is gone, you ensure that one of the plugins is the cause of this error.
Now go to the WordPress admin area and click on the plugins option. And you need to reactivate all your plugins one by one until the problem occurs. When you catch the plugin, then delete the plugin, and your problem will be solved. How to Disable New User Notifications in WordPress
If the plugin can't solve the 500 internal server error, it is worth re-uploading the wp-admin, and the wp-includes folder is the best for a fresh WordPress install.
This method won't remove any of your information, but it may solve the problem if you've any corrupted files.
First of all, you need to go wordpress.org website and click on the Download button to download a fresh WordPress.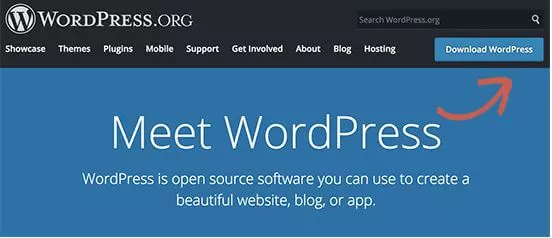 When you click on the download button, a fresh WordPress is downloaded on your computer. You need to extract the file to unzip the file and folder. 
Then you need to open your website cPanel, find the file manager, and enter the folder. When you enter the folder, then you'll be fine public_html folder, and all your files will be included in the folder. Firstly, you need to open the WordPress file on your computer, select the wp-admin and wp-includes folders, and then right-click and select the upload button.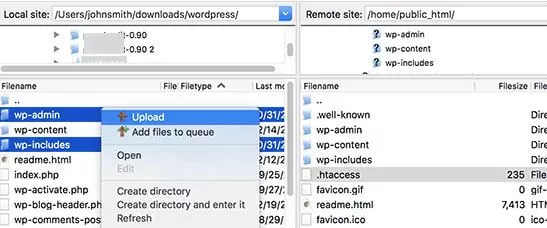 Your FTP client will now transfer that folder to your server, and it will ask you to overwrite the file. Then you select "Overwrite" and then select the "Always use this action" button.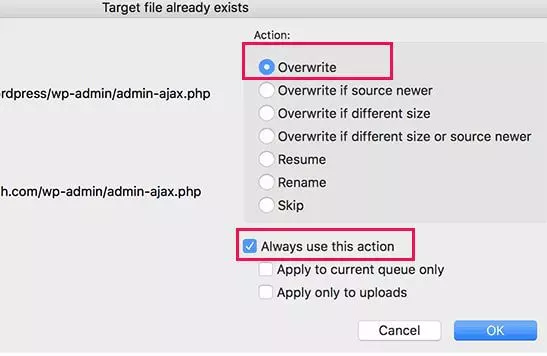 Now your FTP server will replace your older WordPress files with new fresh copies. If your file is corrupted, then it will solve the error.
Ask your Hosting Provider To Fix the 500 Internal Server Error
If all the methods fail to solve 500 Internal Server Error on your website, then its time to get more help. Contact your  hosting support team, hope will fix your problem.
Hope this content will be helpful for you. If you like the content then share this those people who need this. How To Easily Find Your WordPress RSS Feed URL