Do you wanna compare WordPress Vs Substack? Which one is better for you?
WordPress and Substack are both platforms that allow you to easily publish content online and also sell membership subscriptions.
In This content, I'll compare WordPress Vs Substack, to find out which platform is better for your next online business.
Overview: WordPress Vs Substack
Before starting the comparison of the two popular platforms, let's cover some highlights of what makes this platform stand out.
What is WordPress?
WordPress is the most popular website builder in the world. WordPress allows you to make any kind of website what you want. WordPress seamlessly works with all popular newsletter services and allows you to send an email. 
Anyone can join both free and paid newsletter subscriptions with WordPress. And you can make any kind of website like a blog site, eCommerce store, membership site, etc.
Note: When I say WordPress then I'm talking about the self-hosted wordpress plan called WordPress.or, not wordpress.com
What is Substack?
Basically, Substack is a newsletter publishing platform that allows you to send newsletters to your subscribers. 
Anyone can get paid and free subscriptions from substack and substack get a share of your paid subscription fees from you. Apart from newsletters, you also get podcast hosting, a basic website for free. 
How To Choose A Subscription Platform
Choosing the right platform for your subscription is the most important decision that you'll make you. After your growth, it's will be more difficult to switch your platform, and also you may lose your user in this process. 
Here are some basic points that help you to choose your subscription platform. 
Ease of Use – Easily startable the process

Costs – Best Services with low cost

Integrations – easily growable subscriber base

Data Portability – Can You move your all data. 
Keep these points in mind, let's take a look at WordPress vs Substack in detail.
Most of the publishers aren't a marketer or website designers. Choosing the right platform helps you to focus on what you do best and leave the techy subject aside.
WordPress is the CMS software that allows you to install it, manage, update, and backup. Somehow this sound looks a little bit technical, but WordPress installation and using full process is easily controllable. 
Firstly you need a unique domain name and a hosting account for WordPress. 
We recommended using Bluehost, Which is one of the biggest industry hosting companies also recommended by WordPress.
Bluehost Companies offers a free domain name when you purchase a yearly hosting plan. You can start for $2.75 per month. 
WordPress will be automatically installed on your site when you use Bluehost and log in to your Bluehost account. 
WordPress comes with lots of easy to useable and powerful block editors. It allows you to create content on your website and design it all way you want.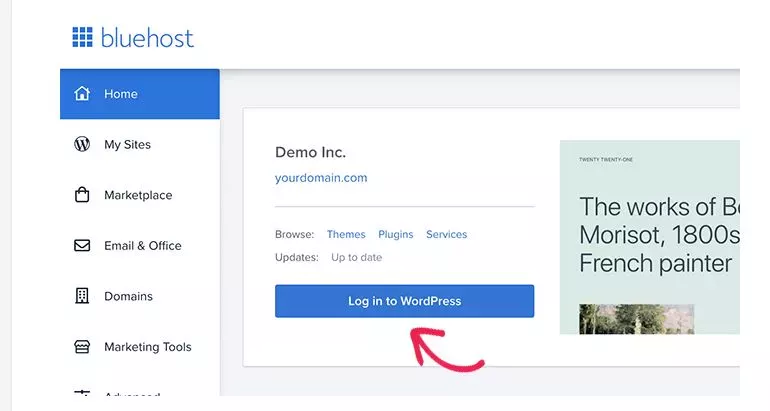 To unlock your premium content you need MemberPress. It is a membership plugin and it allows you to easily restrict content based on your memberpress subscription plan.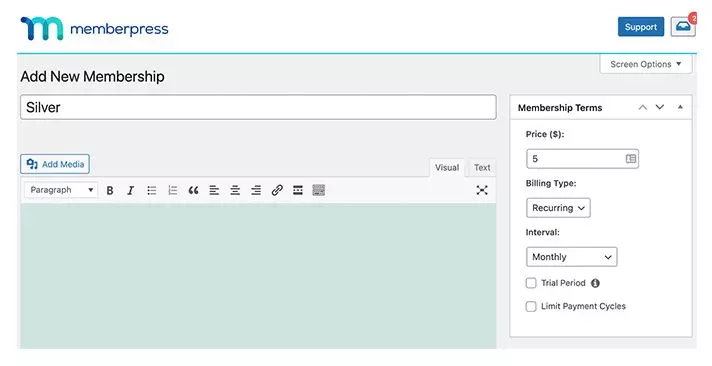 To send newsletters s, you'll need to connect wordpress with your membership account to start. 
However, with WordPress, you can lot a number of newsletter senders like Drip, Sendinblue, Convertkit, etc.
Substack is incredibly easy to use for a beginner or a non-techy person. You just need to signup and you can work on your account.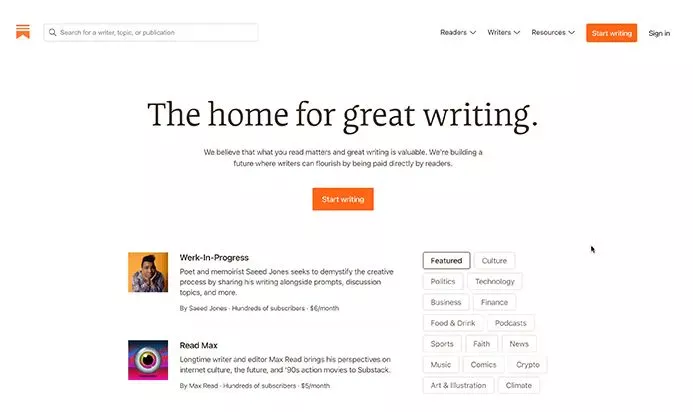 Substack fully focuses on publishers and writers. It comes with a minimalist editor where you can create any kind of article, newsletter, and upload.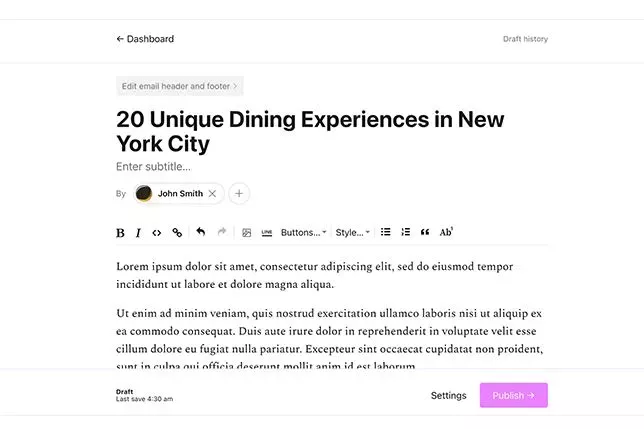 Even writing a post on Substack is very easy. It doesn't require a lot of creativity to edit.
Cost of Running a Paid Subscription Service
Our next important factor is how much costs to run a paid subscription service.  Low profitability and Higher cost could make it difficult for your business to grow.
True Cost of Substack Paid Newsletter
You can send the free newsletter to your subscriber with the help of Substack. That'll help to make a bigger audience and subscriber base. However, the free plan isn't more profitable in the long term.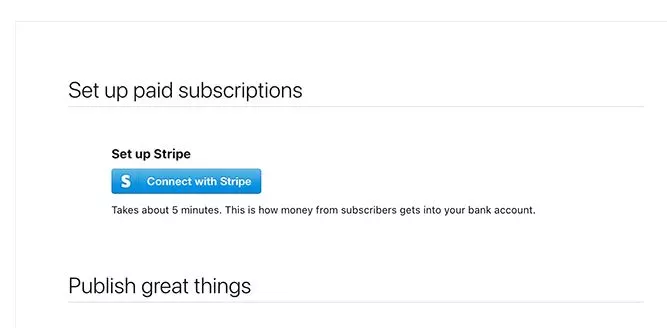 Substack allows you to use Stripe for payments. Stripe is available for some specific countries, if you're not from this selected country then you can't use a stripe account or can't pay. 
Both Stripe and Substack take their commission from every transaction. Substack charges 10% from a transaction and Stripe charges 2.9% from a single transaction.  
This means that, if you charge $10 per subscriber then Stripe and Substack fee will be $1.59.
Cost of a Paid Newsletter using WordPress
WordPress gives full freedom for a creator to choose his own email platform, Webhosting, plugin, and using other tools. This will give you full control over your all cost, and you can choose how much you'll spend on your paid newsletter subscription. 
You can get web hosting from Bluehost with a one-year free domain name with a single hosting plan for one year at $2.95.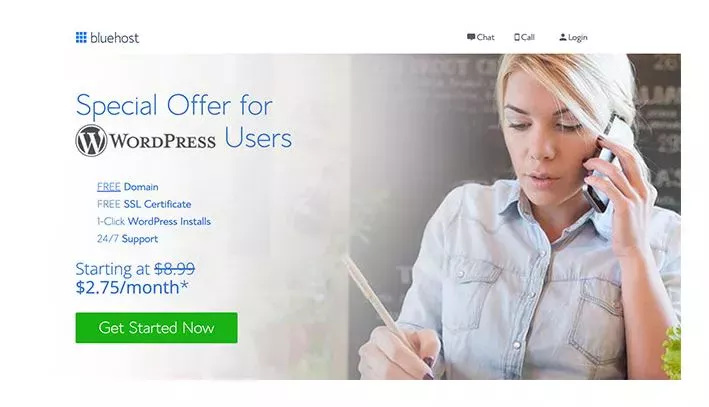 Pricing for email platforms different varies. For instance, it starts from $20 for a month, and the price varies based on the number of contact or more. 
Similarly, Sendinblue allows you to send around 300 mail per day. You can upgrade your plan, the upgrade plan allows you to send up to 10,000 emails per day for $25.
Apart from email marketing, you can go with Memberpress, their basic plan starts from $179.
You can use any number of payment gateway for WordPress, such as Stripe, PayPal, Authorize.net. 
In the long term, WordPress can be a good choice for you and it can be Profitable.
Substack And WordPress All Allow you to download your all data and you can use it elsewhere.
Substack Data Portability
Substack makes it easy to download all your data, post, page, and subscriber email list. For downloading your data just scroll down to the "Export Your Data" section and download. 
Your download email subscriber list is in CSV format, which allows you to easily import all to new email services.
WordPress Data Portbility
WordPress gives a built-in option to export your all data. You can export all your data, posts, pages, comments from these export tools.
You just go to the  Tools option and Export page to download. 
 If once again, you import all your email list into a new email service, then it requires a user to opt-in again. How to Install a WordPress Plugin.
Conclusion: WordPress vs Substack which one is better?
At last, we say that WordPress gives you better services than substack in terms of flexibility, profitability, and scalability. WordPress gives you the freedom to grow your newsletter in a different way and it unlocks many ways.
And the other hand, Substack is better, if you want to send a newsletter without paying a single dollar.
Be Grateful For WpBeginner