If you wanna test whether your WordPress website is successfully Send a Test Email?
Basically, WordPress send email to his user for different reason like changing password. That's why it's so important to test your website sending email perfectly. 
In this article, I'll show you how to send a test email from wordpress to make sure that there're no problems in sending emails from your site.
Why You Test That Your WordPress Site send Email Perfectly?
All too often we sometimes hear that users have trouble with WordPress not sending any emails. That's a problem because every WP uses always depends on email to run their website perfectly. 
For example. you got an email when someone signup on your website, welcomes a new user, reset lost passwords, notify when new user registers, send order forms, or when someone fills the contact form. 
There're a somethings that can help you from going out of the problem. For example, I always recommended my visitors send their email through a reliable SMTP service provider because you can monitor all your data. 
When you first set up your website or SMTP services, then it's confirmed that your website's email working correctly by testing an email.
With that being said, let's go to the part where we discuss how you can send a test mail. Article: (How to Disable New User Notifications in WordPress)
How to Send a Test Email From WordPress
Firstly, you need to do install the "WP Mail SMTP Plugin".  When you finish the configuration process then you can test an email to make your email works correctly. There's a step-by-step guide for how to set up the SMTP plugin.
To do that, you need to go to your wp dashboard then you find the SMTP>> Tools In your admin menu. When you go to the SMTP dashboard then you'll find the "Email Test Page". By default when you click on the test email button then a test email is sent to your admin email.
We always recommend you to keep your HTML setting in the position, but if you wanna send plain text mail then you can turn it off. 
Once you're happy with the setting, you simply click on the email button and test that email will be sent to the address you enter on the field.  Also Read: (Top 5 Best Free Nonprofit Website Hosting: No Credit Card Required)
Checking the Email Test Results
When you send the test email with SMTP, then it will give you immediate feedback on whether the email was successful or not. 
if you put your email correctly, then the test email was sent without any trouble. And you'll see a "Successful" notification popup on the screen. Read Tech News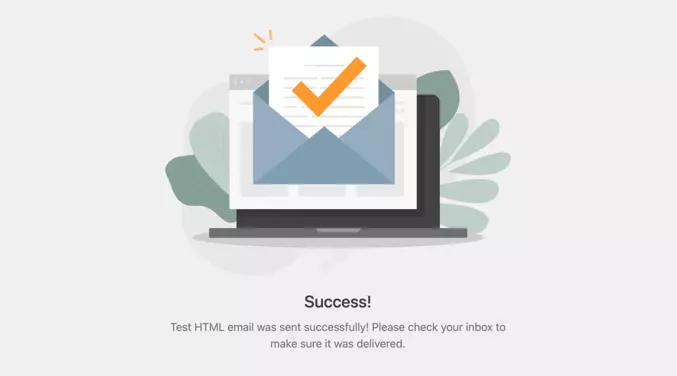 Now let's go to check and see the email actually did arrive at the email address it was sent to.
You should find an email in your mailbox. If you do, congratulations! Then email was sent properly to your WordPress Website.
However, if there's a problem with your plugin configuration then the test email wasn't sent successfully to the email. 
Then there's also a window popup and describe all the problems or errors, along with some steps you can resolve them.
After fixing all your problems, you should test another email to confirm that your wordpress email is working or not.
If the Domain Setting Need to Change
Even the test mail was successful, then you have received a notification listing for some issues. That's for the test check that your domain configuration is correct with your DNS server. 
This system improves the deliverability of your email system so that it doesn't get blocked or sent to another spam folder. 
The notification list will explain to you all your issues, And provide links to step by step guide that'll help you to configure your DNS record perfectly.
Email configuration is quite hard for a newbie. Luckily, if you can't configure email correctly then you can hire an expert to complete the step. 
The good news is that If you buy a "WP Mail SMTP Elite" included white-glove setup then someone from their expert team will configure your email settings for you. 
I hope this tutorial helped you to learn how to send a test email from wordpress. If you like this article then please share this with a newbie and follow it on every platform.